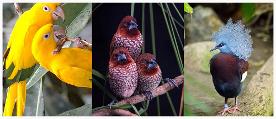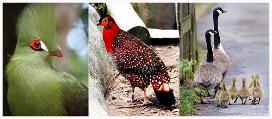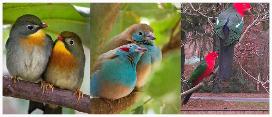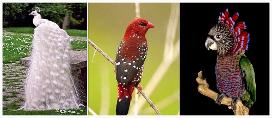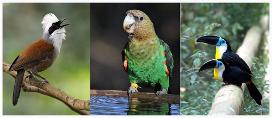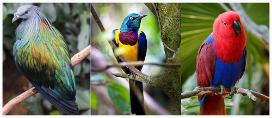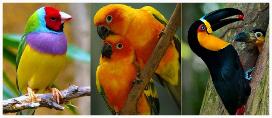 BIRDBRAINS, established in 1988 as the retail outlet of our breeding farm, began from small beginnings in the early 1970's. A passionate hobby which started with just a handful of aviaries that grew into what we have today, 300 fully operational aviaries. Amazons, Macaws, both large and mini, Conures, Cockatoo's and African Parrots, are just some of the birds bred at our breeding facility in Chartwell, Gauteng. We also breed a variety of Waterfowl and have been very successful in breeding our national bird, the Blue Crane.
At BIRDBRAINS, we have never lost sight of our primary objective, that of breeding and conserving. Over the years we have been extremely fortunate in being given the opportunity to work with many different bird species and parrots from all corners of the earth, a privilege we have never taken lightly. As more and more birds are becoming threatened in their natural habitat, it is vital that we promote and establish well managed breeding programs to sustain a well balanced genetic pool, thereby living up to our motto "Conservation via Propagation". Family owned and run, all our chicks are hand fed by Dianne Buckley and Craig Smith, our specialty is hand rearing birds, especially those that go out as pets. It is these little creatures that educate and enlighten the public as to how intelligent and affectionate birds can be, and how important it is to conserve our planet and to conserve and protect those that inhabit our precious earth.
In the early days, as young, enthusiastic and fairly ignorant beginners to aviculture, we encountered many brick walls all through our journey in our quest to gain as much knowledge as possible about the feeding and breeding of our newly acquired collection. Only a handful of aviculturists were prepared to part with some of their information. It was then, that we decided that whatever knowledge we gained over the years, we would willingly pass onto those who wanted to pursue their interests in aviculture.
Apart from the breeding, we have also consulted and designed a number of breeding facilities both locally and internationally, been involved with the design of three bird parks outside our borders as well as being instrumental with the design and, construction of the bird aviary at Sun City.